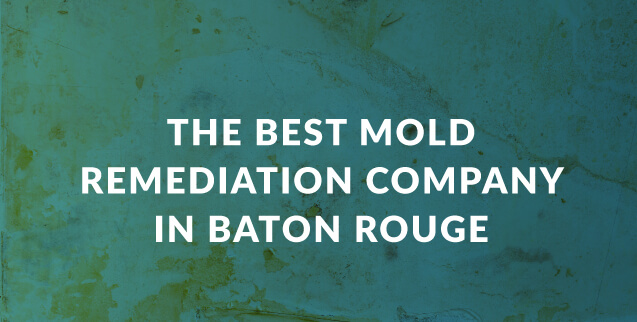 What Makes CLEAR Restoration the Best Mold Remediation Company in Baton Rouge?
Your home or business is a place where you spend a lot of time, and you put a lot of work into making it the best environment. When you have a mold disaster in your home or business, you want the best of the best to take care of you and the mess. Whether you have mold and other irritants in your air ducts or mold growing in your basement due to a flood, you need professionals to help you get your property back to normal. As the best mold remediation company in Baton Rouge, CLEAR Restoration restores your home or business both safely and quickly.
The Best Mold Remediation Company in Baton Rouge Offers a Wide Range of Services
Hiring the best of the best to fix your home or business starts by finding a company that can take care of multiple problems. As mold growth often stems from too much moisture in your building, a very real cause of mold growth could be water damage. A mold remediation company that can perform mold remediation, as well as water damage restoration, can ensure your property is mold-free and that it's not a reoccurring problem.
At CLEAR Restoration, we perform many services including mold remediation and water damage restoration. When we come to solve a mold infestation in your property, we also locate the cause of the mold growth and address it so you have a safe environment moving forward. You'll always be taken care of when you hire the best mold remediation company in Baton Rouge.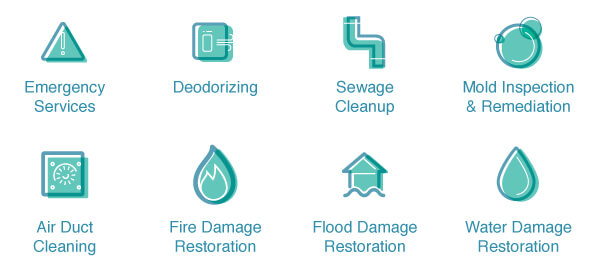 We are Certified and Licensed
Sadly, the mold remediation industry is known to have fake, poor-quality companies trying to make a quick buck from unsuspecting people. However, there are steps you can take to ensure you hire a good company that will meet the standards of the health and regulation codes. Finding a company that is licensed and certified to perform the certain services you need will help make sure that your home or business is back to its pre-infestation condition and is safe to be inside again.
At CLEAR Restoration, we take your health seriously, and we are certified by IICRC and OSHA. We also are licensed contractors in the State of Louisiana and conform to each of their standards for remediation and restoration. With these certifications and licenses, you can be assured that we are regulated and only perform the highest quality services for our customers.
We Provide Professional Service When You Need It Most
Following set standards and meeting regulations is extremely important for your safety. While we can't speak to another company's professionalism and service, we can certainly speak to ours. At CLEAR Restoration, we take professionalism and service seriously and work to give you the help you need at the time you need it most.
Most of our clients are going through difficult times when they call us as they just experienced a devastating loss. We help get your life back on track by working with you every step of the way to restore your home or business. With 24/7 emergency service that meets regulations and standards, we ensure that you get the most professional service at any time.
When you're looking to hire the best mold remediation company in Baton Rouge, look no further than CLEAR Restoration. We have you covered with a variety or remediation and restoration services when you need it. Call today at 225-245-3575.